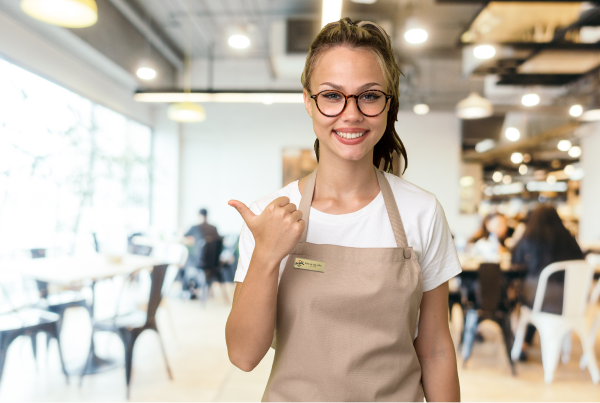 It's no secret that the Covid-19 pandemic has devastated the restaurant and hospitality industry. According to the Labor Department, more than 520,000 U.S. service workers lost their jobs, with 3 in 4 of those jobs belonging to restaurant and bar workers. Approximately 5.9 million restaurant jobs have been lost during the pandemic since its inception in March 2019.
Fast-forward to 2022, and the restaurant industry is quickly recovering and adapting from the pandemic, and many companies have begun hiring again. Those who work in restaurants and food-service are glad to see normalcy gradually returning. To that end, employee morale and engagement are at the forefront of business outcomes. A happy employee is more accountable, more professional, and more engaged with their work. The staff you choose to run your restaurant determines the ultimate success of your business. The right kind of employees can lead to high profits, satisfied customers, and a positive work environment.
Employees take pride in inclusion and belonging. It is even more valuable to them to know that their experience will be appreciated and recognized! We're here to show you how restaurants can keep their staff looking and feeling actively engaged and professional at all times while raising employee morale at the same time. This often results in better customer interactions which boost revenue and promote a healthy workplace culture.
1. Create unique workplace swag
A simple and fun way to make your employees feel engaged with your brand is by promoting your company through unique workplace products. You can invest in reusable or permanent name badges, custom cut name tags, or sustainable bamboo badges which your staff can be proud to wear and show off. We also recommend getting washable custom face masks tailored to the needs of your restaurant. For hosting and bussing volunteers, make sure to get write-on badges, which are great for distributing to seasonal staff when you need badges on-demand. If your restaurant or cafe brand has a more playful vibe, turn the spotlight on at work with a chalkboard name tag to wow your clients and guests. We think giving your restaurant staff custom name badges and brand-approved merchandise is one of the most fun and effective ways of sparking conversations and creating positive experiences for your guests.

2. Invest in their personal development
Engaging your staff by investing in their professional development is a good way to inspire them to do their best. When you invest in your staff's professional growth, you're showing them that you care about their mental and physical wellbeing and that you're willing to invest in them long-term. Big tech giants have a learning and development plan in place to keep their employees engaged and help them grow.
Amazon offers scholarship programs to its employees, which has helped the company retain loyal employees for many years. Give your staff training to help improve their performance. Contributing to their professional development is a great idea, whether that means providing free virtual classes, workshops, or paying for their education. Awarding small wins with stunning awards is also a great first step to your staff's success.
To order personalized awards contact the Imprint Plus team on 1-855-286-2158.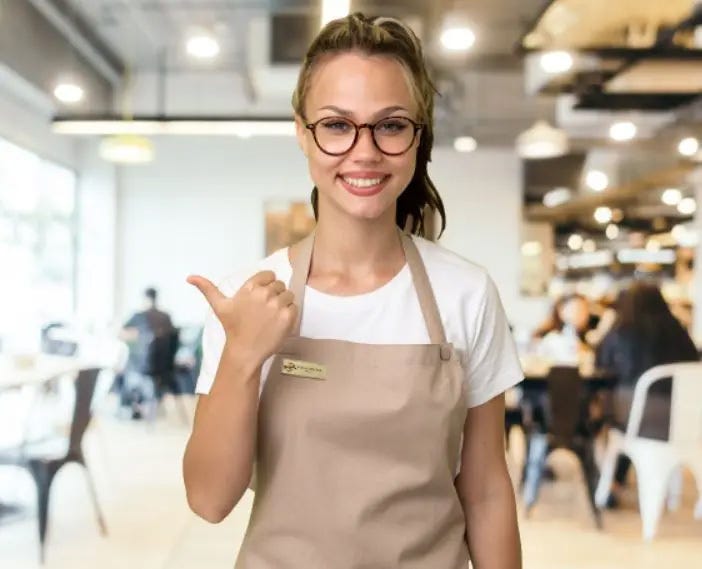 3. Honor their diversity and identity
For most companies and businesses, establishing trust and convenience for their customers and employees is paramount. In a world where everything is virtual, a simple 'Hello', or a 'Ze' can make such an emotional connection between staff and visitors. It's amazing how our colorful gender identity name badges can spark conversations and make a lasting impact. When employees feel safe, they feel empowered to act more professionally and stay focused on work. ID and membership name tags are also important indicators of identity and representation that help employees feel a sense of belonging and safety in the workplace. Taking care of your employees encourages them to go the extra mile, express their gratitude, and makes them more likely to stay with the company.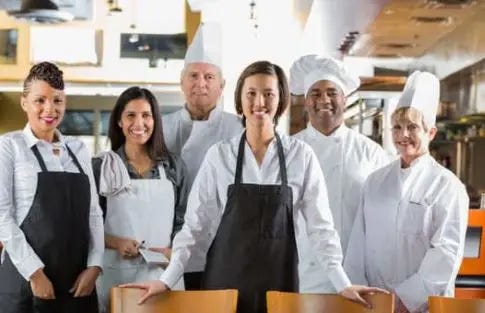 4. Let them show off their interests & passion
In the restaurant industry, dressing professionally is very important because you are dealing with so many people on a daily basis. However, it is also important to show your personality as well. Our budget-friendly badge talkers are the perfect tool to announce to your guests and clientele that your staff speaks and communicates in various languages, showcase a cause that you support, or highlight personal expressions. These fun accessories are simple to attach to our name badges. Another eye-catching way to enhance uniforms is using button badges to serve as a special shout-out or celebrate a special holiday or sale. Using versatile and interesting products gives a sense of novelty to employees during seasonal occasions and yearly events. If you look at the badge choices of your staff, you can learn quite a bit about them as a person. They also encourage employees to express their individuality and present themselves as more enthusiastic.
5. Personalize your rewards
As a restaurant owner, you can acknowledge and recognize your staff on special days like birthdays, work anniversaries, and significant milestones. Praise your team for small wins and years of loyal service to show them how much you care. The key to motivating your employees and driving engagement is to understand where your employees stand in their career path and celebrate milestone events that cultivate a sense of belonging and foster a nurturing work environment. Our years of service lapel pins and reward medallions are a good way to show staff that their contribution matters. Develop custom team-building workshops and invest in a corporate recognition program to empower your staff and celebrate every milestone or victory - from years of service to special achievements - use custom products to thank employees and add that personal touch. You can use them to recognize employee accomplishments, such as employee of the month, years of service, or outstanding performance. You can keep your employees loyal and productive by letting them know you appreciate them.
If your restaurant is looking to enhance the look of your staff with custom employee recognition products, we're here to help. Imprint Plus can create and implement an employee recognition program that will keep your employees feeling appreciated and motivated. Establishing a program to recognize years of service and celebrate the unique contributions of each employee is essential to employee retention. We can create brand-approved products that will make your employees feel confident and engaged with your business goal. You can choose from a variety of quality products, including plastic, metal, and even reusable or permanent name badges, lapel pins, awards, and medallions among others. Customize your own design using our design tool or call us to create something new and unique.
Check out our employee recognition products here. Shop custom badges here. Shop custom face masks here. Need free shipping on name badges? You're in luck, order here.