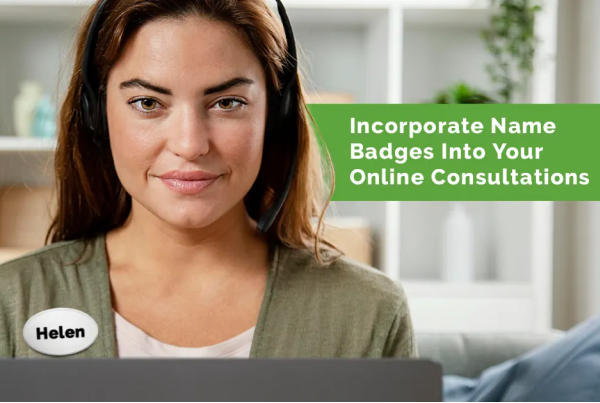 As we move into the next phase of the new normal, it is becoming increasingly clear that the world is embracing virtual consulting and online meetings. Many trusted healthcare professionals, business leaders, bankers, and consultants are leveraging virtual meetings to create and maintain connections.
So whether it's representing your brand in a virtual conference or rapidly evolving your consultation to new technology, name tags and sign solutions are a great way to make your patients or employees feel safe and connected to your brand.
Get the right tools set up for your online meeting:
Equipment - a web-enabled laptop or desktop, with speakers and microphone.
Software to facilitate virtual calling and meeting rooms. We recommend zoom or skype for professional or private virtual calls.
Indulge in a good quality headset or headphone so you can hear clearly and respond, keeping in mind patient confidentiality and privacy.
High-speed internet connection, ensuring your virtual consultations or meeting can take place without any glitch.
For mobile calls, make sure to use a mounting case or tripod to keep your device steady and balanced.
Equip your space with the required stationery for taking any notes during the call. Stay engaged and if you need to check your notes, convey what you're doing in a polite manner.
Name badges, name-tags, or signs secured in place or on your desk to make an impression and to reassure your patients during the meeting. If your call is informal, use fun name tags as a conversation starter or an ice-breaker.
Pro Tip:
Test out camera angles to find the right placement. Make sure your camera is placed at the right level to maintain eye contact and remember to feature an aesthetic background. Presentation matters! How you present yourself and your surroundings is essential in making valuable connections and sustaining virtual relationships.
Trusted Virtual Consultants
There is a huge talent pool of freelance workers and consultants around the world who provide services virtually. From writing and graphic design to translation and e-commerce, when your business is online, it's better to be prepared. The world's top talent has the ability to sell their ideas to businesses that need them. But if you want to take it to the next level, equip yourself with our name badge kit that makes you look professional and build trust. You can increase customer interaction and communicate your unique brand story, through the right use of custom name badges and accessories.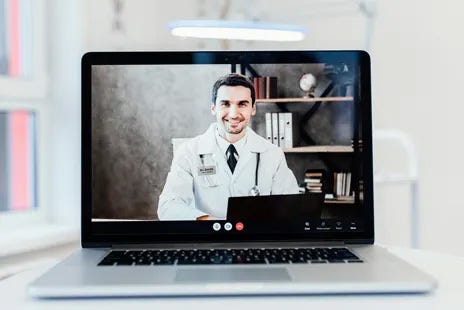 Healthcare Providers Going Virtual
There are multidisciplinary healthcare teams working round the clock to provide critical care and consultations to people worldwide. With the growing strain on normal life, for some, it's a relief to have online consultations securely and quickly. If you're a doctor or nurse who is making the transfer to virtual meetings, custom name tags, and id solutions can make your patients feel safe and connected to your practice in small ways. Dentists and general practitioners can expand the complete range of virtual consultations by including custom name badges in their online meetings.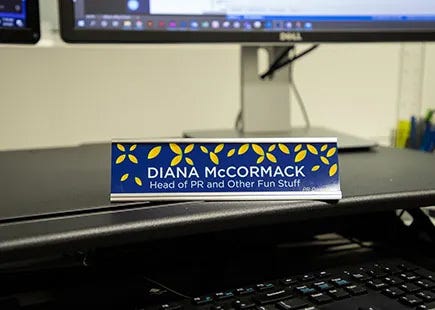 Banking or Financial Virtual Online Consultations
With new virtual meeting rooms crowded with people in the queue, it's difficult to sustain relationships in the corporate world. Banking and financial advisors are having to take that extra step to stand out and be genuine. Name Badges reflect your brand's unique identity - whether you are onboarding a new client or giving counsel to an existing customer, it helps showcase your personality and build memorable connections!
One-On-One Interviews
For many people, one-on-one virtual interviews can be intimidating. Interviewers can help put their minds at ease by striking small talk and incorporating custom name badges during an online interview. Put on a fun name tag to have a light chat before an interview. This will help both the interviewer and interviewee make the most out of every one-on-one meeting.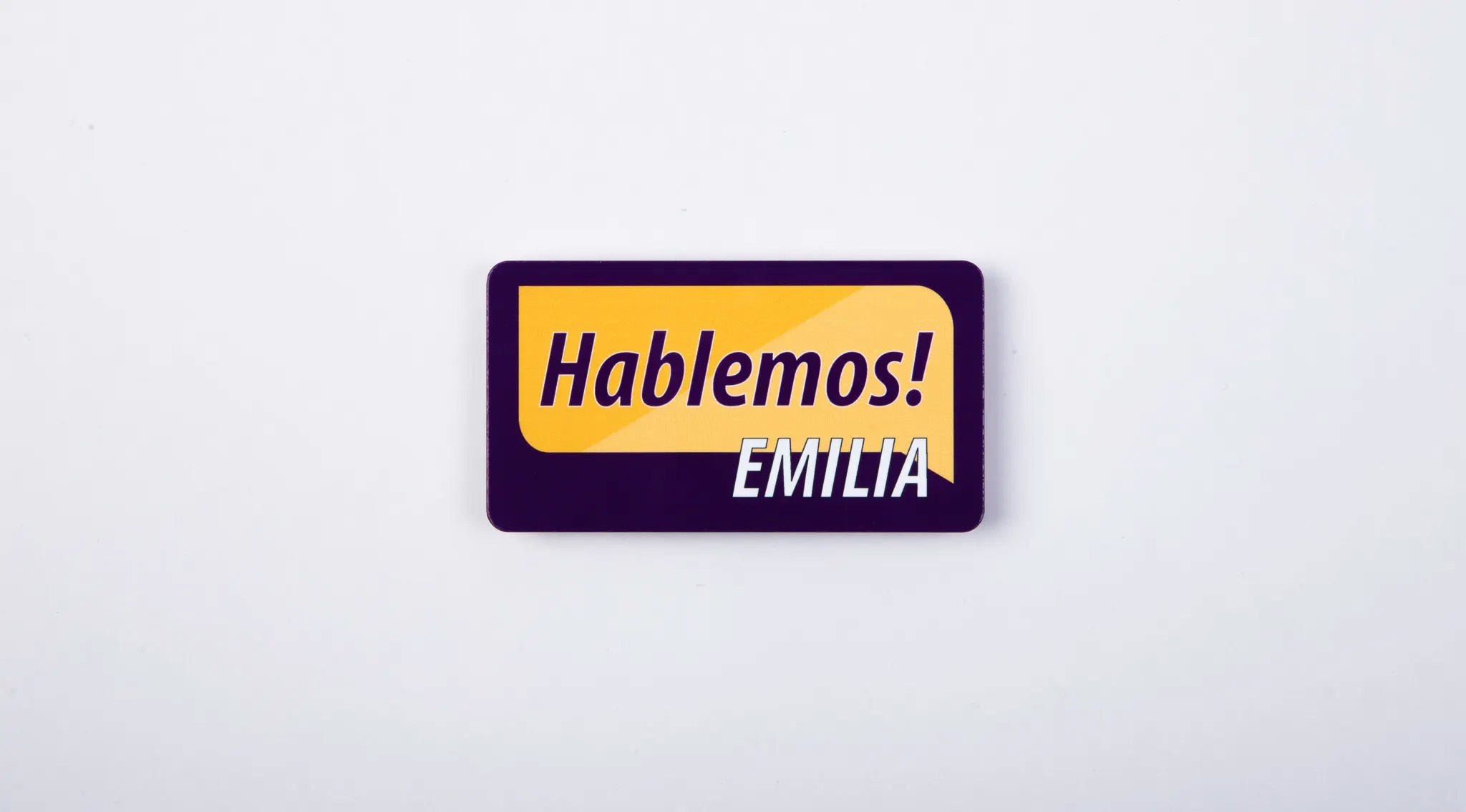 Writing & Learning Facilitator
Oftentimes, holding an online class can be a tedious and cumbersome process. Without physical touch and gestures, it's complex for educators to connect and inspire. To increase productivity, educators around the world are turning to online tools and interactive signs in their online curriculum.
Imprint Plus's high-quality products not only establish a deep personal connection but also help you develop trusted relationships with your students and peers. Enhance your look and increase engagement with our Custom Badges, designed to make you stand out! Name badges, custom name tags, personalized signs can help plug some fun into the basic routine.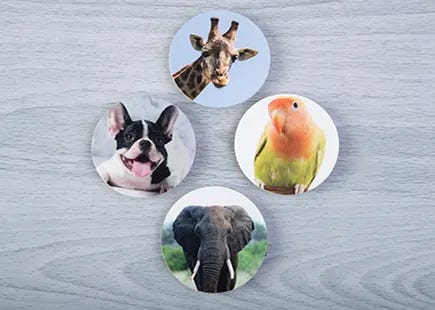 Virtual Conferences & Events
Physical events have turned into virtual events, conferences, and webinars. Conducting an interactive and engaging event is essential for leaders and companies to gear a productive workforce into action. Use our custom name badges and high-quality products to bring your brand alive.\
Name Badges can say 'Hey' before you do! Include it in your virtual event or webinar to communicate important information about your event or your brand. Gift it to your staff to keep them motivated or include it in your event swag to make an impact!
As the world evolves rapidly, online meetings and consultations are here to stay. Effective communication and quality products can facilitate a new wave of safety and togetherness. Custom Name tags and signs help your personality shine so you can conduct your business with confidence and authenticity. Let's embrace the new normal and go above and beyond to foster memorable connections.
To know more about how we're equipping leaders and businesses for virtual meetings and consultations, head to our website.
Read our latest blog - Name Badge Designs Best Suited for Online Meetings.