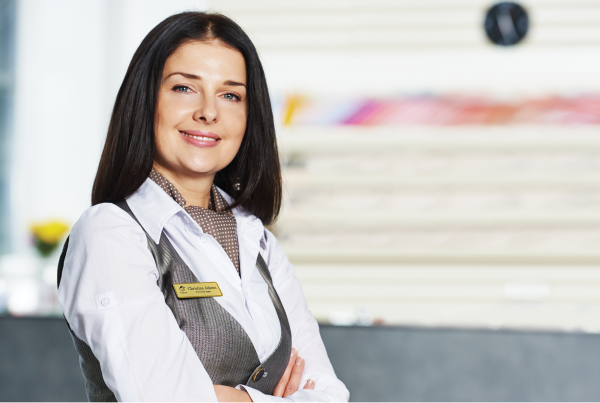 The cruise industry is a giant in the global travel industry, with ships operating in many different regions of the world, from the Mediterranean Sea to the Pacific Ocean. Ship operations have a significant economic impact on both local, national and regional economies. In addition to supporting around 940 thousand jobs, cruise lines pay around 40 billion a year in wages to their employees around the world. Although the 2000s were an economic recession, its growth has been steadily increasing and booming. As of 2019, there were 30 million passengers traveling by ocean cruise around the world, up significantly from 17.8 million in 2009.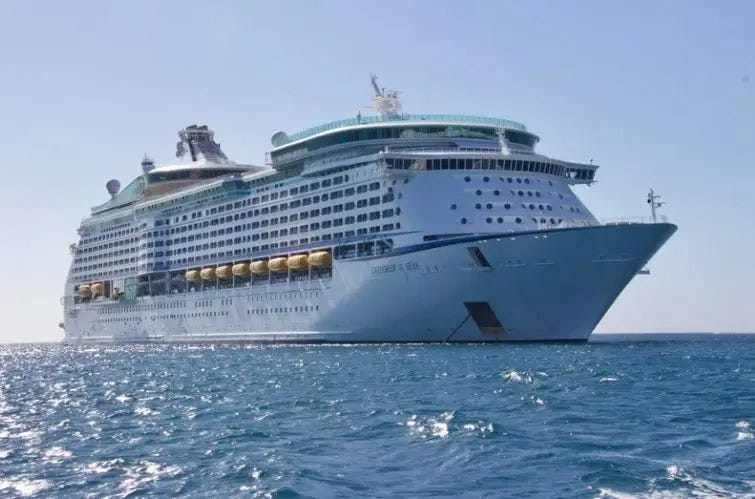 Cruise Industry On The Upswing
It's no secret that the COVID-19 pandemic has affected the cruise market in a big way. Nonetheless, almost 100% of projected cruises will be fully operational by August 2022. At this moment in 2022, there are 323 cruise ships in the world – 23 less than pre-COVID. People are looking forward to traveling again. Oceania's world cruise for 2023 sold out within one day of opening for sale in 2021. As the cruise industry struggles to recover from Covid-19, the year, 2021, has proved a tough lesson to learn. Nevertheless, the future looks bright for the cruise industry.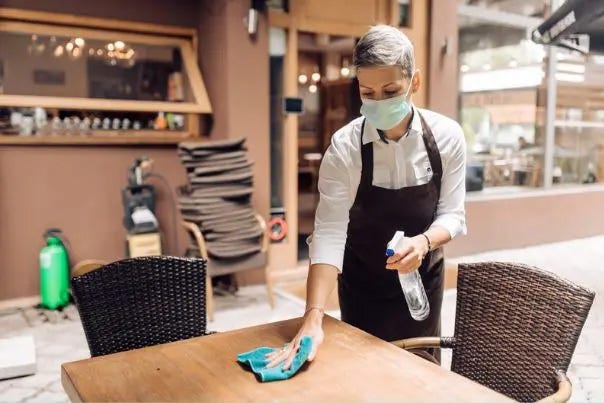 An Influx of Younger Travelers
During the epidemic in 2021, cruise lines built new ships with a more fashionable boutique hotel design to attract a younger market. Take 'Virgin Voyages' for example, they have made an epic change in the way traditional cruising is done. With coffee bars, tattoo shops, fashion-forward crew uniforms, 20 restaurants instead of the main dining room, including a vegetarian-forward restaurant. The ship gives a fresh approach to cruising entirely.
There is a growing movement among travelers to seek out more personalized and intimate experiences and to move away from the mass-market cruise experience in favor of something that is more tailored to their personal needs. Consumer tastes have changed, as shown in GlobalData's Q3 2019 and 2021 global consumer surveys, which found Gen Z and Millennial respondents are more likely to take cruise holidays.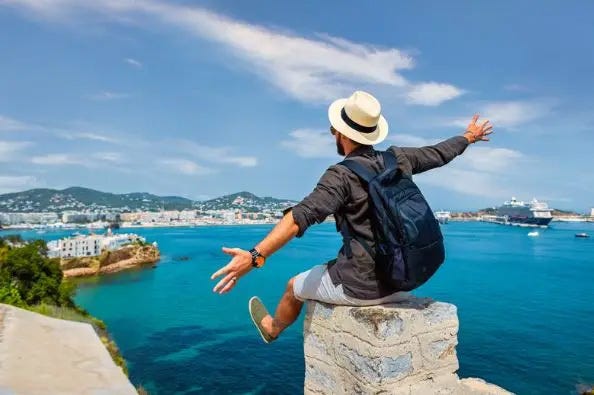 Cruise Experiences
There has never been a more crucial time for Cruise Ship safety protocols. GlobalData reveals that consumers are interested in hearing about Covid-19 and general initiatives. It is clear from the data that cruise experience providers must communicate extensively with consumers, and that cruise companies must develop robust communication strategies that will have to expand over the next few years. In the future, cruise lines will need many quick and easy ID solutions to keep track of a full crew and identify special areas easily. Investing in high-quality flexible on-site reusable solutions is an effective way to convert guests into lifelong fans.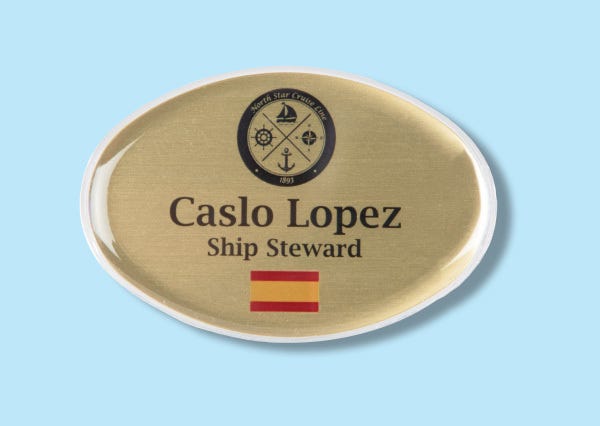 We're here for Cruises since 1982.
Creating a cohesive branding for staff, spaces and events is more essential than ever. With a modern functional approach, cruises are expected to give guests a memorable cruise experience that will keep them coming back. Let's explore ways to create a unified, streamlined brand that gives people an elevated and sophisticated experience. With quick, seamless, and fully customizable solutions onboard, your cruise can leave all the fuss behind — on land.
A Fresh Approach to Identifying Your Staff
Staff members on cruise ships cater to guests constantly, so it is important that they appear attentive and appropriately dressed. The design of staff badges is an important aspect of establishing uniforms. Traditionally, name badges were printed off-site and then shipped to the cruise vessel, but there is a quicker and more efficient way to get the brand-approved products on board.
With a fully staffed colorful crew on board, cruise operators need lots of ways to identify them quickly and easily. The Mighty Badge and insert sheets are reusable solutions that are perfect to attract attention. Reusable name tags can be updated to reflect changes in staff information, such as changes in names or job titles. This reusable nametag gives you the power to print insert sheets on-site with just a computer and a printer. Simply snap on the new insert and you've got brand new badges. Having names and titles that are easily readable is as important as representing your unique cruise brand.
While sailing on the sea, you want to ensure your name badges and name tags stay in place regardless of the weather or conditions. Our name badges come with strong pin fasteners and powerful 'rare earth' magnets. A complete ready-to-go solution that is easy to put together in minutes. Cruise lines employ a large number of international staff that do not speak English fluently. A custom badge talker provides an opportunity for your staff to connect with guests and make a personal connection in their own language.
Make Sure Guests Feel Safe and Secure
Does your cruise need to print ID or membership badges on-site? If your cruise crew needs to print crew passes or member cards as part of your brand look, it's easier than ever to get them printed on-site. Crew cards and crew passes give members a sense of security, belonging, and accountability. Print personalized member cards quickly. Find the right printer for your cruise brand. Stock up on ID cardholders and ID card printers, whether you're gearing up for a long season of cruising or getting member badges ready for volunteers or influencers on board.
Clean, Unified Modern Spaces
For cruise ships, having one-of-a-kind signage for events and spaces such as buffets, spas, or restaurants is paramount. The menus at sea are constantly changing due to ingredients arriving late, being less than ordered, or not being available at all. Our on-site printing solution gives you the freedom to customize and replace inserts for The Mighty Sign, enabling you to quickly update information and match your brand colors across your entire vessel.
The Mighty Sign is a reusable solution that allows you to change inserts quickly and without wasting valuable time. It's easy to set up and has space for QR codes, contact information, or emergency contacts. Have an upcoming event or show that you would like to promote? A clean and elegant buffet or event signage can elevate your venue or event. Stand out at events with our sleek and compact QR code signs that are suitable for everything from guest check-ins, selfie booths, and meal stations, to events and beverage stands.
New Sailing Season Brings New Connections
Get the most out of your sailing season with updated designs, having them printed and shipped beforehand. Ready to start creating? Start by browsing our assortment of fully customizable and sustainable name badges and sign design options. Select the design options that work best for your cruise. After that, we'll take care of the rest – printing and shipping all your supplies in a box. A digital, touchless experience made better with intelligent signage and id solutions that take minimal space, ready to print and replace onboard. Bring a modern flair to your cruise with Imprint Plus! Send us an email or give us a call at 1855 719 9388.
Sources:
https://www.statista.com/topics/1004/cruise-industry/#topicHeader__wrapper
https://www.cbi.eu/market-information/tourism/cruise-tourism/market-potential
https://www.themeetingmagazines.com/news/clia-releases-2022-state-cruise-industry-outlook-report/?post_type=association_post
https://www.cruisemummy.co.uk/cruise-industry-statistics-facts
https://www.prnewswire.com/news-releases/oceania-cruises-2023-180-day-world-cruise-sells-out-in-a-single-day-301224276.html
https://www.ship-technology.com/features/scarlet-lady-cruise-ship
https://www.ship-technology.com/features/cruise-in-2022-the-state-of-the-industry
https://www.ship-technology.com/features/cruise-in-2022-the-state-of-the-industry