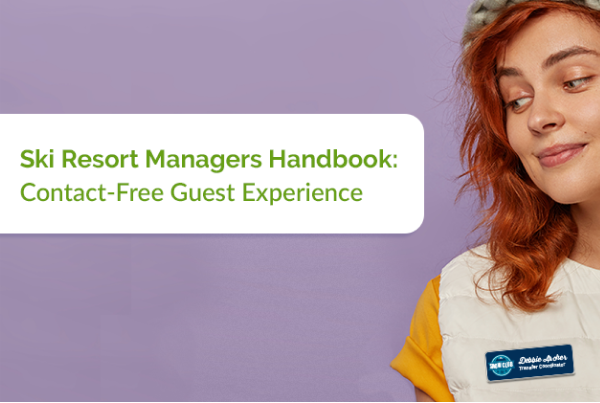 When it comes to safety, everything you do matters. Every small step taken to prevent the spread of covid or other allergens is a step towards creating a better environment for your guests, staff, and visitors. As a ski resort manager, your goal is to make sure that guests who trust your establishment have an amazing experience. Ski season isn't just about outdoor recreation. This is also the time of year when families and friends spend quality time together indoors. Having new health and sanitation standards in place and finding a way to cater to guests with less in-person interaction is crucial to the hospitality industry's sustainability.
Introducing and running a contact-free experience can seem impersonal at first, but with the latest technology and systems in place, it can actually provide a more pleasant and personalized experience for guests. Let's discover some latest tools and systems to help create a tailormade contact-free experience.
Guest expect to feel safe, secure, and comfortable
Let your guests know that you're well equipped to offer them an authentic personal experience, safely and effectively. Delightful experiences have to be carefully thought out. Even before your guests arrive, know their profile, so you can tailor your services to suit their needs. During the2019/2020 season, the U.S. had about 51.1 million snow sports visits in total*.
In Canada, Ski families tend to be 52% of skiers who live in households with children under the age of 18**. This means there will be families who will stay at your resort, and they might require special attention. Moreover, millennials are taking over baby boomers to represent the largest group of snowboarders and skiers***. So you might have to target your resort experience to cater to the newer ski profiles.
Sources:
*statista.com/statistics/206544/estimated-number-of-skier-visits-in-the-us-since-2000
**skicanada.org
***boston.com/sports/skiing/2017/01/11/ski-industry-targeting-millennials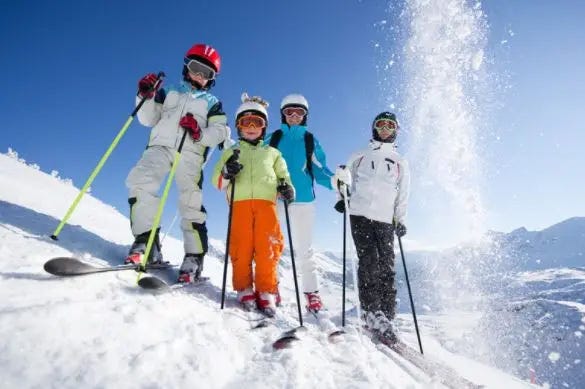 Bookings and Pre-Arrival
In order to give your guests a better experience at your ski resort, you can send them a confirmation email or a notification with their itinerary before they arrive. Resorts are gaining a competitive advantage by using pre-arrival messages to establish contact with members. This is a great way to communicate new safety guidelines and internal processes to be followed once they arrive.
62% of guests say they would communicate more with a hotel if text messaging was an option*.
For a seamless communication experience, give members a way to opt-in to text messaging.
Allowing guests to use their own phones is the best way to reduce guest contact at your hotel. In addition, you can give them the ability to enter their rooms using digital keys; guests can control many aspects of the in-room environment with their personal phone, including the lighting, temperature, and more.
*Source:.zingle.com/new-consumer-research-on-the-roi-of-guest-experience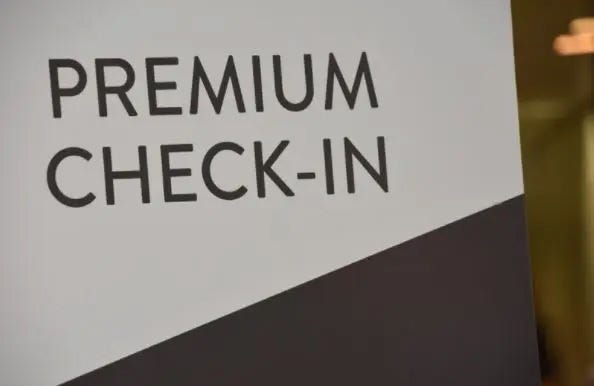 Check-in and Check out
Having an automated check-in and checkout process is one layer of safety to put guests' minds at ease. A growing number of hotels and resorts are switching to touchless technologies and installing contact-free check-in kiosks at their hotels and resorts. It's also a way of encouraging more and more guests to use a zero-contact approach. By using a self-check-in kiosk, guests can expedite more routine tasks such as booking, checking in, and checking out.
Digital Access within Premises
Having a digital key to access your room can instantly enhance the guest experience. Digital keys have become standard for major hotel brands, allowing guests to bypass the front desk by using their smartphones. Hilton allows digital key sharing between guests to enhance the stay experience for their guests.
A contactless front desk can also be achieved via SMS notifications or having a website chatbot. Guests can simply text the front desk to notify them of their departure or arrival. For those who love to order room service, a website chat functionality can help them order food and have it delivered to their room. Such small details make guests feel confident in your brand.
*Source: hiltonhonors3.hilton.com/rs/hilton-honors-mobile-app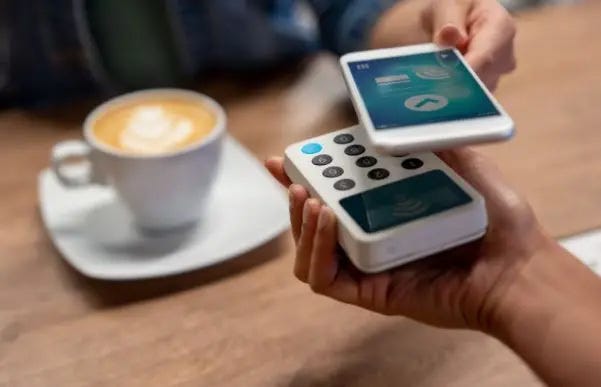 Virtual Assistant & Experiences
With virtual concierge services, guests can set their own schedules and determine when and where they interact with hotel staff. With a virtual concierge, you can provide comprehensive information about your property and its services right at the fingertips of your guests. It creates a valuable guest experience by bringing together other on-property services, such as reserving ski and snowboard rentals, booking spa packages, or requesting more towels. AI-driven personalization provides a powerful tool that enhances guests' experiences in several ways.
Contactless Drop-offs, Ordering, and Payments
To make every interaction successful, a lot of ski resorts are investing in self-ordering platforms which enable guests to order from on-site restaurants, bars, or gift shops. Offering touchless ordering and payments with an all-in-one platform can encourage guests to purchase more services at the resort.
Most guests prefer not to interact with concierges or staff, so hotels are encouraging contact-free parcel drop-offs and housekeeping. Using a QR code to scan and buy is also a great option for resorts that offer ski passes or lift passes as an add-on to their services.
What are your thoughts about the contact-free trend? Touchless technology, smart hotels, AI-driven data automation can equip the hospitality sector to enhance the guest experience at every level. In addition to making guests feel safer, it gives them greater control over their environment. We can use customer learnings and technology innovation to make the most of this new normal and provide excellent hospitality to ski resort guests in the future.