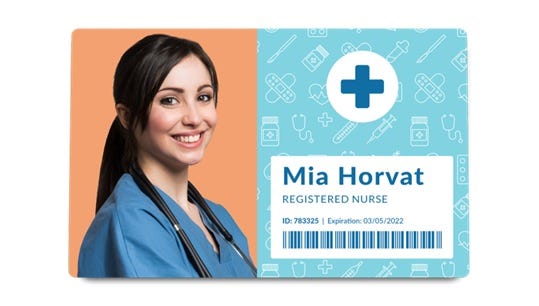 We have worked in this industry long enough to have accumulated quite a bit of information on photo ID and name tag supplies for businesses. We are always happy to offer our customers recommendations based on their interests and motivations for getting ID badges. We prioritize customer satisfaction at Imprint Plus, so we do everything we can to make sure that our clients leave here feeling confident with their purchase and relieved that they were able to get exactly what they needed for their staff. That is essentially what we decided to do here. We want to offer our recommendations, as insiders and experts in this industry, to help you shop around for a great ID badge printing service. Based on our experience and knowledge within this industry, these are our thoughts on what you should look out for when shopping for custom ID badges. These kinds of identification are great for companies in all sorts of industries that have to interact with clients and show proof of identity in their place of work. It is a great option for many businesses to consider, and if it is one that you have been interested in for your own business, we have some suggestions you might want to hear about.
Customizable Designs
One of the first factors that people consider when purchasing their ID badges is the flexibility of designs. People understandably want to have more options for their company IDs and they want to find an ID badge printing service that will be able to offer them what they want. The design of the photo ID is important because it speaks to your branding as a business. It is a visual element of your brand that existing and potential clients will see as they interact with your workers. It is a small detail, but it can leave people with an impression of your business that is either positive or negative, and of course you want the former. So you want a printing service company that will give you lots of flexibility to create your design and not just add a name, job title, and photograph to a blank card and print that out. There should be more options than that to add color, patterns, and potentially bar codes if necessary. It is also great having different options for fasteners because this gives you more control over how your staff looks wearing their IDs every day. We offer different forms of fasteners on our badges including steel plates, traditional pins, and badge holders attached to lanyards, so you have a selection.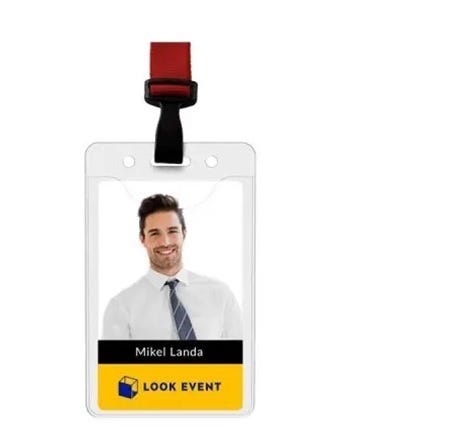 Appropriate Accessories
While you are searching for high-quality, customizable photo ID badges, you will also want to keep in mind that you will want the option of corresponding accessories to go with them. A well-rounded ID badge printing service will offer you not only the ID cards but accessories as well. You will want clear, durable plastic cases to store and protect these ID badges, along with lanyards so your employees can wear them around their necks if they want to. We offer both of these accessories at Imprint Plus with lots of lanyard color options for you to choose from so you can keep everyone's identification looking clean, uniformed, and on brand.
Printers & Supplies
Finally, if you think that creating your own photo IDs is something that you would like to do now or in the future, you will want to shop with a printing service that provides you with the supplies you will need in order to do it yourself. Of course this is quite the investment, but it is one that many businesses find works best for them and we understand why many companies will go down this route, which is why we also offer premium ID card printers and materials to help businesses find the right supplies for the job. We have already done the leg work of finding the best options available, and made them accessible to you now.
After breaking everything down for you, we hope that we have made it clear what you should be looking for in an ID badge printing service. Your provider should be able to offer you all of the above, or else they are simply making you lower your standards and compromise when it is just not necessary. We offer all of these elements in our printing services and try to make everything as simple and intuitive as possible so that even the least tech-savvy can get the supplies they want for their business. Take a look at our products and services to see for yourself and consider what kind of ID badge printing service you want to buy from. We are always happy to answer any questions you might have regarding our products and what the experience is like shopping with us, so please feel free to reach out.